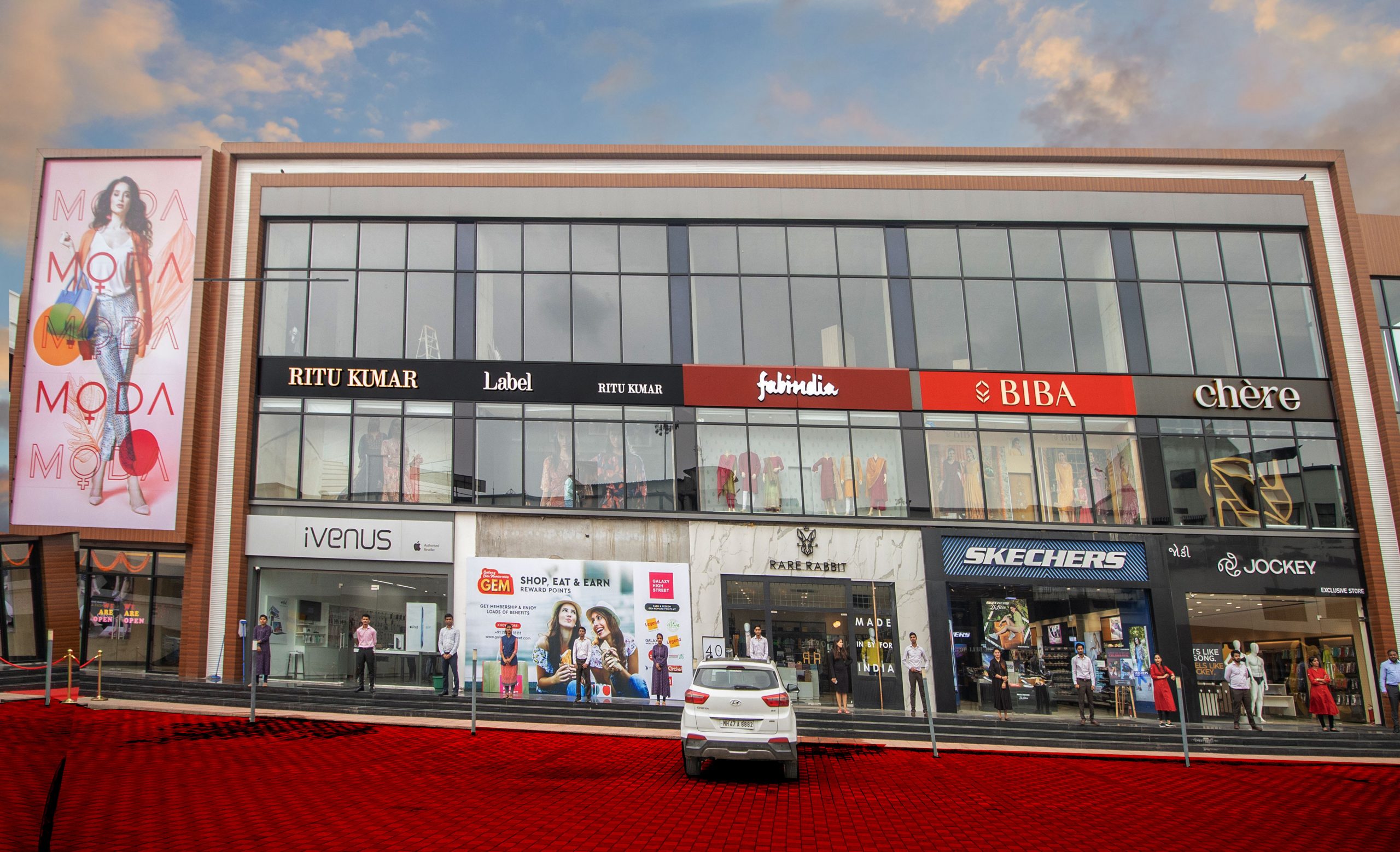 26 Nov

Top 10 reason people love about Galaxy High Street

ARETE GROUP is working towards being a strong growth engine for businesses and creating value for stakeholders with a mission to empower leaders to build strong and ethical businesses.Their enterprise 'GALAXY HIGH STREET' says the same.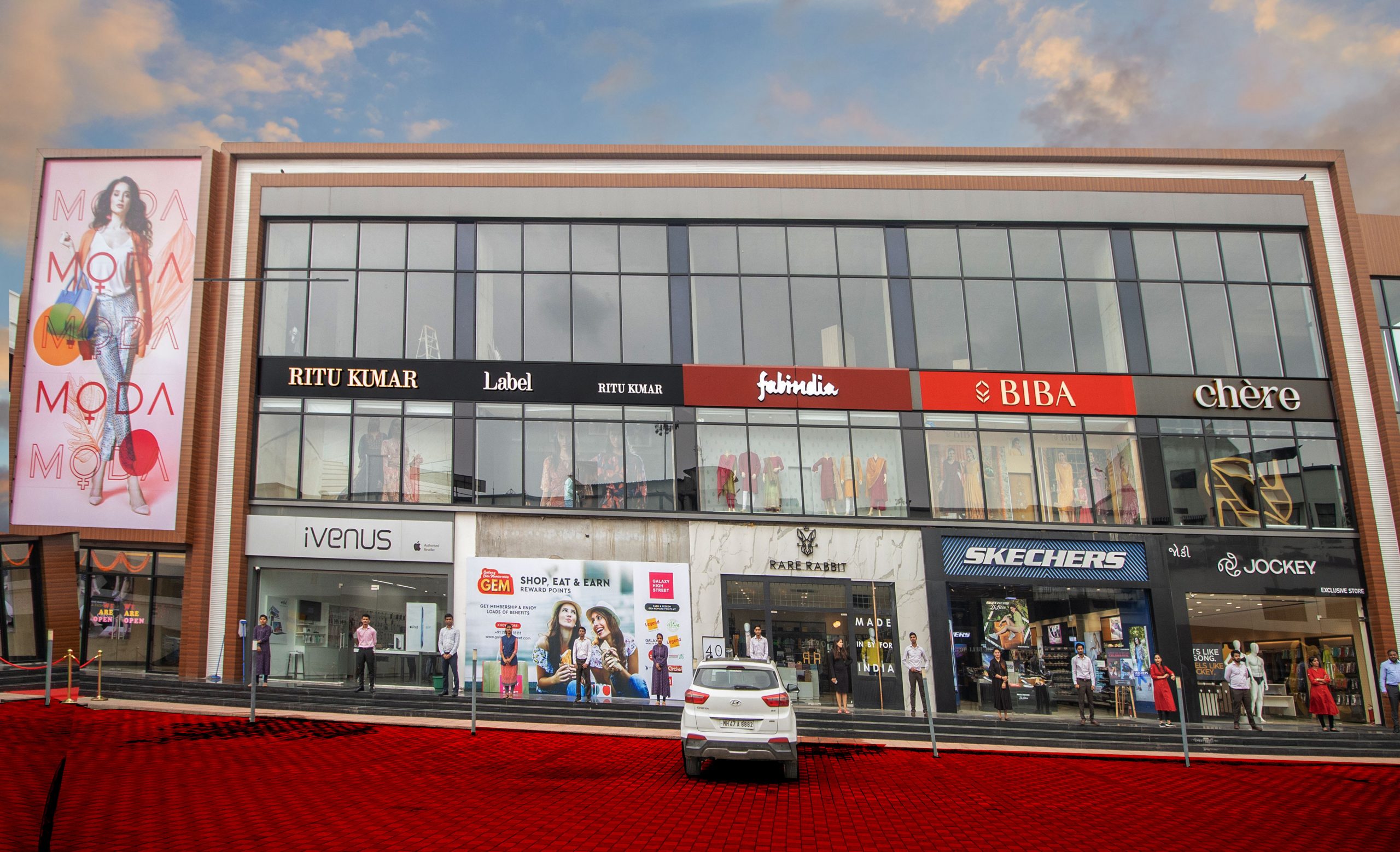 "Your Own Shopping Destination" says its byline. They are committed to provide you with an easy and comfortable shopping experience and many irresistible brands all under a roof. It is ablend of innovative thinking and proven expertise of established leaders in their respective fields.
Galaxy High Street believes a successful lifestyle center must be a pleasurable experience for both the occupants and their customers. It's serene ambience along with a pool of elegant retail, fancy dining&exclusive coffee shops offer a wide range of shopping and leisure activities. It aims to give a new feel to a family day's out for Vapi and nearby areas.
SERVICES like ATM, tailoring, salons, parking etc. are also at the customer's service.
The 'all-in-all' experience at GALAXY HIGH STREET feels congenial
Galaxy High Street encourages it customers to try and experiment clothes to buy and enjoy a 'no-regret' experience.They offer a social shopping affair to share with your loved ones. Salespersons are accustomed with latest fashion trends and can make suggestions as well. Also their entire team work for a no hassle service with contactless payment modes.
Shopping at GHS is an unexpected turn of events. Many visit the mall unsure what to buy and eventually find the "special" gift/thing they never knew they desired.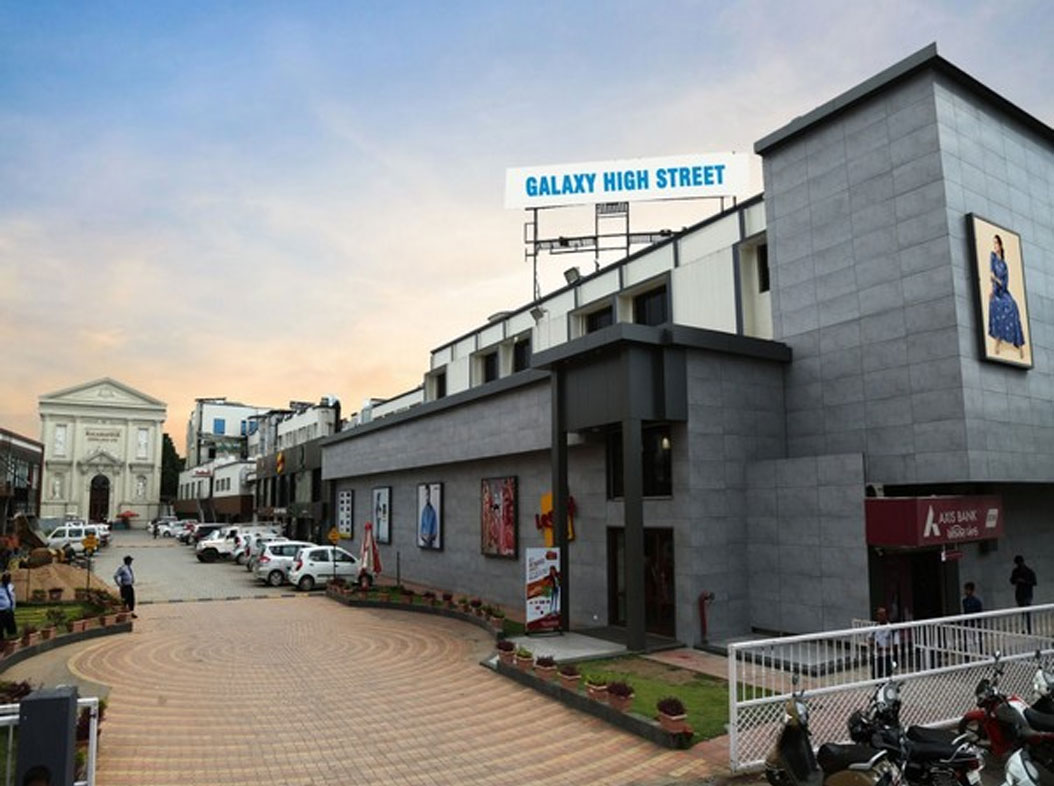 At GHS, it's not just a responsibility of shopping but also about taking some 'me' time. It is a place to give your mind a break from all the responsibilities and enjoy. Theyoffer many options of international & national brands to choose from like Rare Rabbit, Fab India, Biba, Ritu Kumar, VeroModaamong others.
Galaxy High Street doesn't let their customers shop on an empty stomach and offer multiple dining options. Various famous cuisines like authentic South Indian, North Indian, Italian, Chinese & all the finger licking varieties are made available at Woodlands Restaurant, Coffee Culture, Pizza Hut and various food outlets. Even for diet freaks they have handcrafted food items to heal your body and delight your soul at Alive Again.
GHS is part of the fabric of local community. They go out of their way to organize various artists like Golden Boy, Mime artist musical/choral groups, and a wide range of other events to engage and entertain customers.