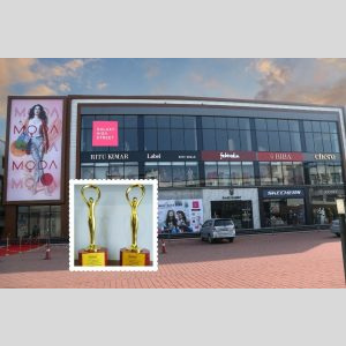 19 Feb

The Perfect Award-Winning Destination in Vapi For Shopping, Dining and Leisure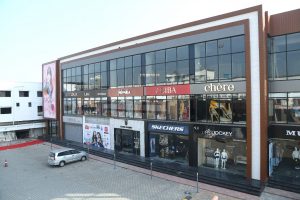 Located in the vicinity of Vapi (Gujarat), Galaxy High Street (GHS) is indeed gaining a lot of traction and popularity in recent days. It is a shopping destination which is dedicated to providing their customers and visitors with a smooth, seamless experience. It is the place to visit when one needs to unwind, take a break, relax and take in a breath of fresh air. Whether a family, a couple, friends or even when on a solo shopping spree, Galaxy High Street is the perfect place to be the best shopping destination in Vapi!
What makes it so great?
First of all, it is a modern architectural gem. So gobsmackingly beautiful that visitors tend to spend hours and hours taking in all that the GHS has to offer. From popular brands such as Ritu Kumar, Fab India Raymond, Levi's, AND, Spykar, Jockey, Jack and Jones and so on, to astoundingly refreshing restaurants such as Woodlands Restaurant with a vast variety of dishes, as well as other fast-food chains such as Pizza Hut, Coffee Culture, and many more.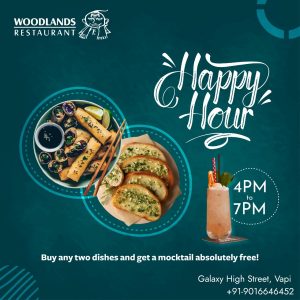 With ample amounts of parking space, salons to make you look brighter than the day, tailoring shops to get the perfect fit, dry cleaning for your dirty laundry, ATM's and other financial institutions so you can pay in the most comfortable way, Galaxy High Street is literally a one pit stop to cater to all of your needs, shopping and otherwise. This is definitely one of the major reasons why this shopping destination in Vapi, is attracting people of all age groups. Whether to satiate their hunger pangs, catch up with an old friend, keep up to date with the latest collection from National and International brands or go on a date to a fancy restaurant.
Due to these pointers, it can be concluded that GHS is one of the most popular places in Vapi. But that's not just my opinion. Galaxy High Street from Arete Group has bagged 2 international awards from Asian Leaders Forum & Awards. This speaks volumes of the standards set by them in providing national as well as international brands. This is proof that the place is something out of the ordinary. You can read more about these 2 awards on Forbes India.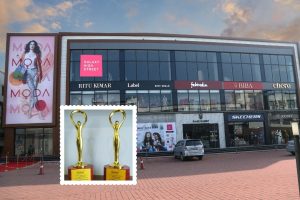 Melting Pot Of Cultures
Not only eateries and showrooms but Galaxy High Street also has a deep-rooted belief in cultures and celebrating them. This enticing destination has the most entertaining events for you to experience, enjoy and indulge in. To pick one out, during the Diwali season, there was a mime artist called upon who made sure of enticing people with his scintillating performances and trickery. You can watch the video by clicking here for better understanding.
During the Diwali season, the place was also decorated in an elegant and festive manner, which was certainly a treat to the eyes for the customers shopping at GHS as well as for the one's passing by. Galaxy High Street promises to keep up with the ever-changing festivals to keep their visitors satisfied as that is their prime concern. Several acts, shows, events and performers are lined up so that you are always left amused and have a wonderful time.
So you can rest easy, bring one or bring many and make sure that all have a ball of a time. That's the Galaxy High Street promise.
Best Shopping Destination in Vapi, Best Dining Destination in Vapi!