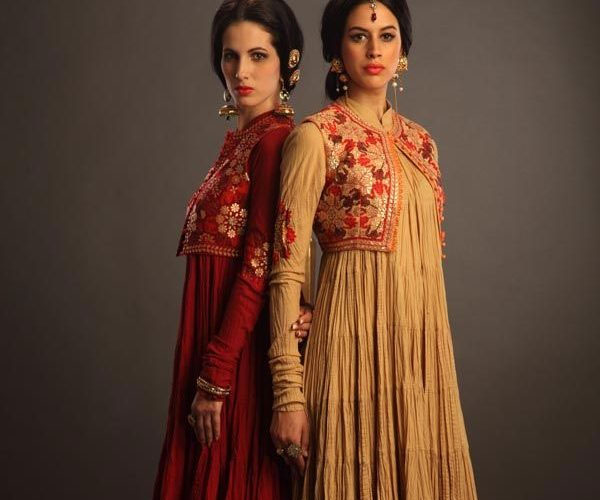 11 Aug

Fashion and Culture in India

India is a country with diverse customs and cultures and also known for its cultural heritage, elegance, and colorfulness. It brings out the subtle beauty which has sustained throughout the innumerable decades. The discovery of Indians being fashionable can be found out from the ancient remains of Harappa and Mohenjo-Daro civilizations. But after independence, the Indian fashion industry brought globalization, due to which changes have occurred in the style of Indian dressing.

The fashion industry in India covers a wide range of clothing from elaborated clothes designed for wedding ceremonies to casual wear. The Indian traditional techniques of embroidery like Crewel, Chikhan, and Zardosi have covered their way into the international forefront of fashion runway portraying Indo-western clothing in a fusion of the best of East and West. Apart from these, India also represents a unique blend of sarees woven in silk and cotton-like Kanjivaram, Mysore, Pochampalli, Jamdani, Blucher, Pithani, Benarasi, Bandhini, Sambhalpuri, etc.

Indian designers create an extraordinary spectrum of the fashion, from ornate bridal group to minimalist daywear. Today, they are faced with challenges as well as the opportunities of carving out space in a market that produces a large number of international brands such as Zara, H&M, etc. The advent of fusion wear has revolutionized the Indian fashion scenario in many ways. The blend of contemporary, vintage, and indo-western has become tremendously popular in the last couple of years. Fusion wear celebrates the beauty of both the world and the Indian fashion industry. It has evolved to such an extent that top-notch fashion brands contain the same element in their collection. Fusion wear is gaining enormous popularity. While, kurtas, lehengas, indo-western tops, and spaghetti kurtas are turning lots of head. The fashion trend in India has been influenced by foreign designers and brands who also introduced the concept of corporate dressing. The corporate style survives to date with an added element of modernity ensuing the fusion wear. Indians have started experimenting with fashion trends and styles, they are all geared up for international exposure. For example- ramp walks, different styles of fashion, and trends are given limelight through ramp walks.

Talking about Indian culture and society. So, society is a group of individuals who live and have a common culture, regulations in one nation or area. There are distinct categories in our culture and they have a distinct manner of dressing and living. Every category must be taken into account when taking about culture. As Indian weddings happen in a different region of India with different rituals and tradition, this thing also varies in different styles of dresses they wear. For example, the women in Assam wear Mekhela paired with a chaddar whereas the women of Gujrat wear lehenga cholis, the women in Punjab wear salwar kameez, etc. Similarly, the men in Assam wear dhotis were as men in Punjabwear kurta pyjamas. And in most of the regions, women wear sarees but the difference is that they wear it in a different way. So, there are many styles, traditions and types of dresses with an increase in the count of different places in India, and Indian Fashion industry has become one of the most happening and revenue-generating industry of India. People like to dress in the style which is accepted globally. The dressing has become of the important aspect of one's identity and personality.