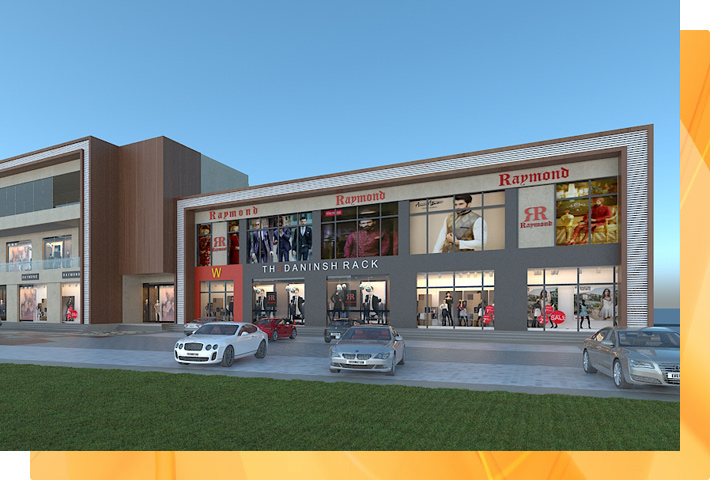 20 Jun

Explore Super Offers on Clothing at Galaxy High Street Vapi

Galaxy High Street Vapi is not just a fashion destination, but also a treasure trove of super offers on clothing. With its wide selection of renowned brands and stylish collections, this shopping hub offers irresistible deals that will make your shopping experience even more exciting. Whether you're in search of western wear, ethnic wear, or casual attire, Galaxy High Street Vapi has got you covered with its incredible offers on clothing. Here are some reasons why you should explore these super offers at Galaxy High Street Vapi.
Affordable Fashion: The super offers on clothing at Galaxy High Street Vapi allow you to stay on-trend without breaking the bank. You'll find amazing discounts and promotions on a variety of clothing items, from stylish tops and dresses to trendy jeans and trousers. These offers make it easier for you to upgrade your wardrobe and stay fashionable without stretching your budget.
Wide Range of Options: Galaxy High Street Vapi offers diverse clothing options for men, women, and children. Whether you're looking for casual everyday wear, formal attire, or ethnic outfits, you'll find an extensive selection of styles, colors, and sizes to choose from. The super offers cover a wide range of clothing categories, ensuring you can find the perfect pieces to suit your style and preferences.
Quality and Fashionable Brands: The super offers at Galaxy High Street Vapi extend to some of the most reputable and fashionable brands in the industry. From AND and Jack & Jones to BIBA and Vero Moda, you can enjoy discounted prices on high-quality clothing from brands that are known for their craftsmanship and style. These brands offer trendy designs, comfortable fabrics, and excellent durability, ensuring that you get the best value for your money.
Seasonal Collections: Galaxy High Street Vapi keeps up with the latest fashion trends by regularly updating its collections. The super offers on clothing allow you to stay in sync with the seasons and explore the freshest styles. Whether it's summer dresses, winter jackets, or festive ethnic wear, you'll find discounted prices on the season's must-have clothing items, enabling you to revamp your wardrobe effortlessly.
Complete Fashion Ensemble: Galaxy High Street Vapi offers more than just individual clothing items. You'll find complete fashion ensembles and coordinated outfits that make it easy to put together stylish looks. The super offers extend to sets, combos, and bundled deals, allowing you to purchase multiple items at discounted prices and create versatile outfits for various occasions.
By exploring the super offers on clothing at Galaxy High Street Vapi, you can elevate your fashion game without breaking the bank. There's something for everyone, from affordable prices to a wide range of options and renowned brands. So, take advantage of these incredible deals and embark on a shopping spree that will leave you looking and feeling fabulous.