17 May

Spices from Palate to पेट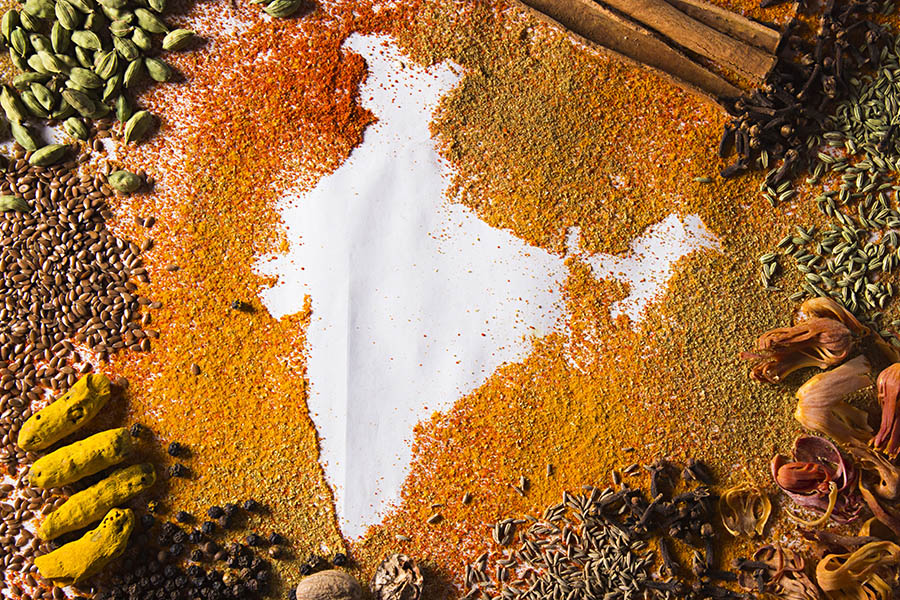 A chef, cook, or mother do get jittery when the process and the recipe are spot on but realize that the artwork of the dish has been ruined when even a minimalistic spice is missing out. In culinary science, the word spice is cited as a dried part of a plant, apart from the leaves, which are considered herbs. Every other part of the plant, including dried bark, roots, berries, seeds, twigs, or anything that won't be the green leafy part, is taken into account as a spice for instance Cinnamon is the bark of a tree. Cardamom is a seed pod. Cloves are dried flower buds. Which are used for seasoning and flavoring of dishes. Spices locally cultivated in India imminent in 8th century BC have played a vital role in medicinal activities in addition to the food art in the kitchen.
7 superheroes residing in our kitchen are,
Turmeric – A bitter taste spice mainly used in curries of Asian households' yields anti-inflammatory agents to treat gas, toothaches, chest pains, and menstrual unbalance. Cumin – Stretching east to India,
Cumin is derived from the seeds of Cuminum cyminum. Promoting digestion and reducing food-borne infections are some of the benefits of the bargain of its distinctive flavors like earthy, nutty, and spicy into various recipes.
Fenugreek – Small amount of fenugreek used whole or grounds in foods may help in reducing cholesterol and blood sugar levels
Coriander – Widely cultivated in many places Coriander has cooking usage like adding flavor to not only curries but Scandinavian pastries and confectionery. Its use in medicine is not only masking unpleasant taste and odors of drugs but it is rich in immune-boosting antioxidants.
Clove – Clove rich in antioxidants is a resourceful spice used to season rice delicacies, flavor to hot beverages, and get a spicy touch to cakes and cookies
Cinnamon – Predominantly being as an aromatic condiment, Cinnamon is a household spice used in cooking especially baking, curries and favorite to tea, Its prebiotic elements help improve gut health and relieves digestive discomfort.
Cardamom – With its origin in India, Cardamom compliments both sweet and savory dishes. Owing to anti-inflammatory and antibacterial properties it is used as a supplement for health benefits. It has gained popularity in the west used in beverages such as chai tea and coffee.
A good blend of mixed spices i.e. Fennel (saunf) Bay leaves (tej patta) Black peppercorns (kalimirch) Cloves (laung) Cinnamon (dalchini) Mace (outer covering of nutmeg) (javitri) Black and green cardamom pods (ilaichi) Cumin (jeera) Coriander seeds (dhania) known as Garam Masala is a mainstay for any North Indian Cusine. Spices apart from their therapeutic value, these spices summate a dash of flavor and tastes to cuisines across India. Restaurateurs in India value these spices and learning the right usage of them in the preparation of cuisines that helps them in serving culinary arts to food lovers. Chef of Woodlands Restaurant located in Galaxy High Street Vapi has a nag for these spices as the seasoning in various dishes like Dal makhani, Chana Masala, Pahadi Paneer, Dum aloo, Sambhar, rasam, etc is precise. Other than the North and south Indian cuisines, beverages available in evening like Masala chai is to crave for making it most sought vegetarian restaurant on NH 48.